Tabs
Self-checkout
How does the self-checkout work?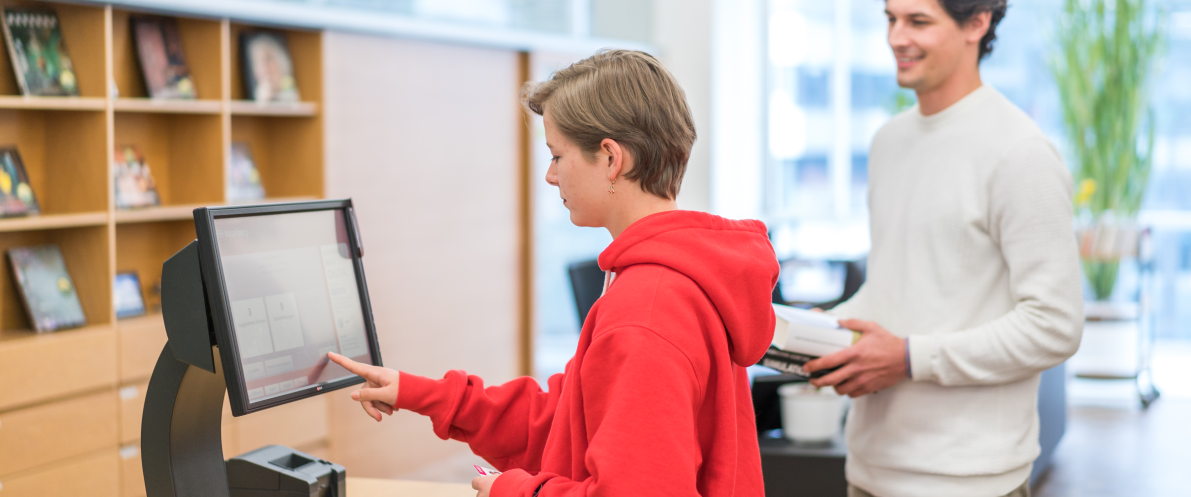 All users of the library can use the self-checkout machine with their Campus Card, Alumni Card or library card.
The station allows you to independently
lend media
manage your user account
renew media
Please select the desired function by tapping on the respective button or log in directly with your library card.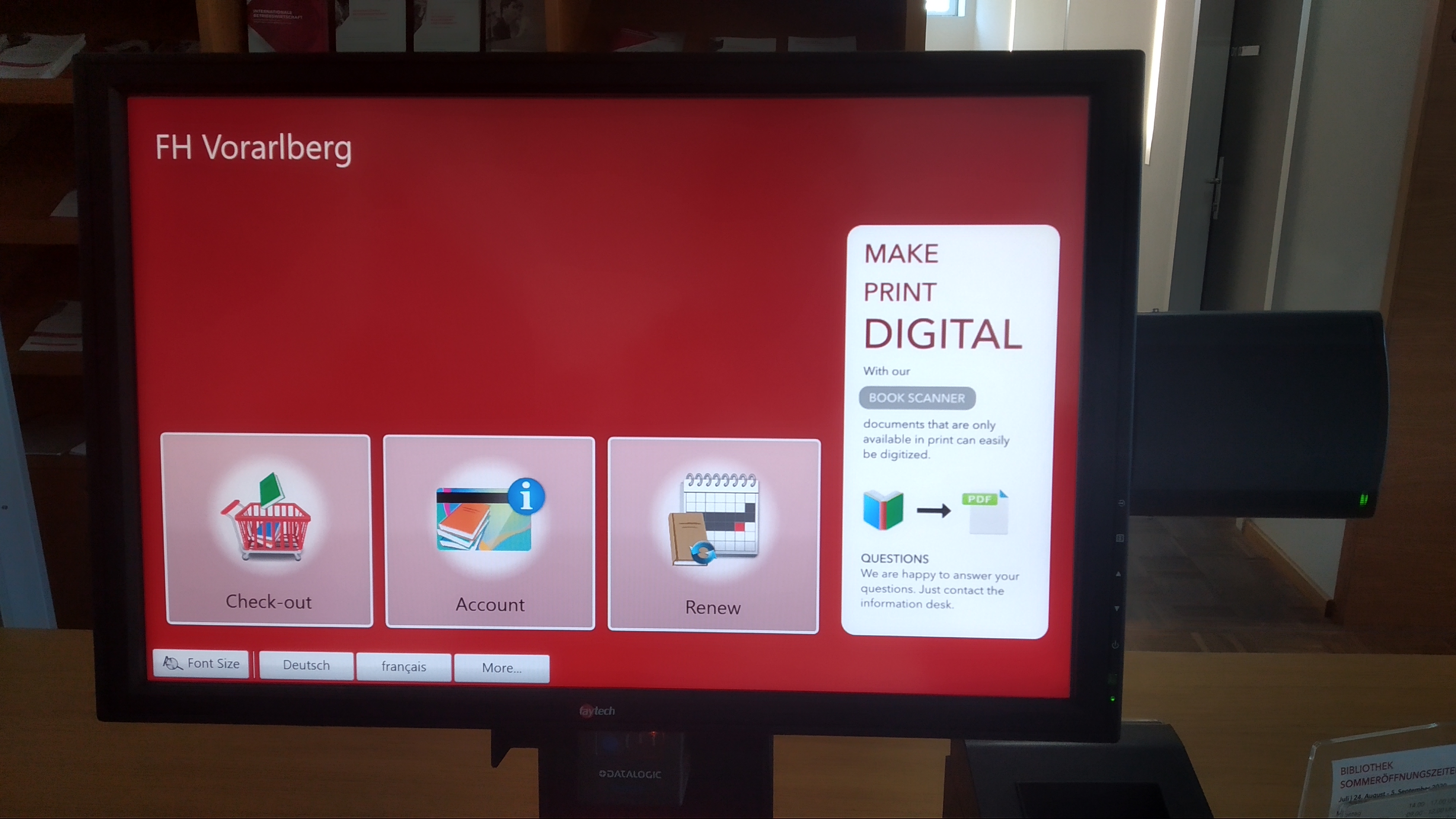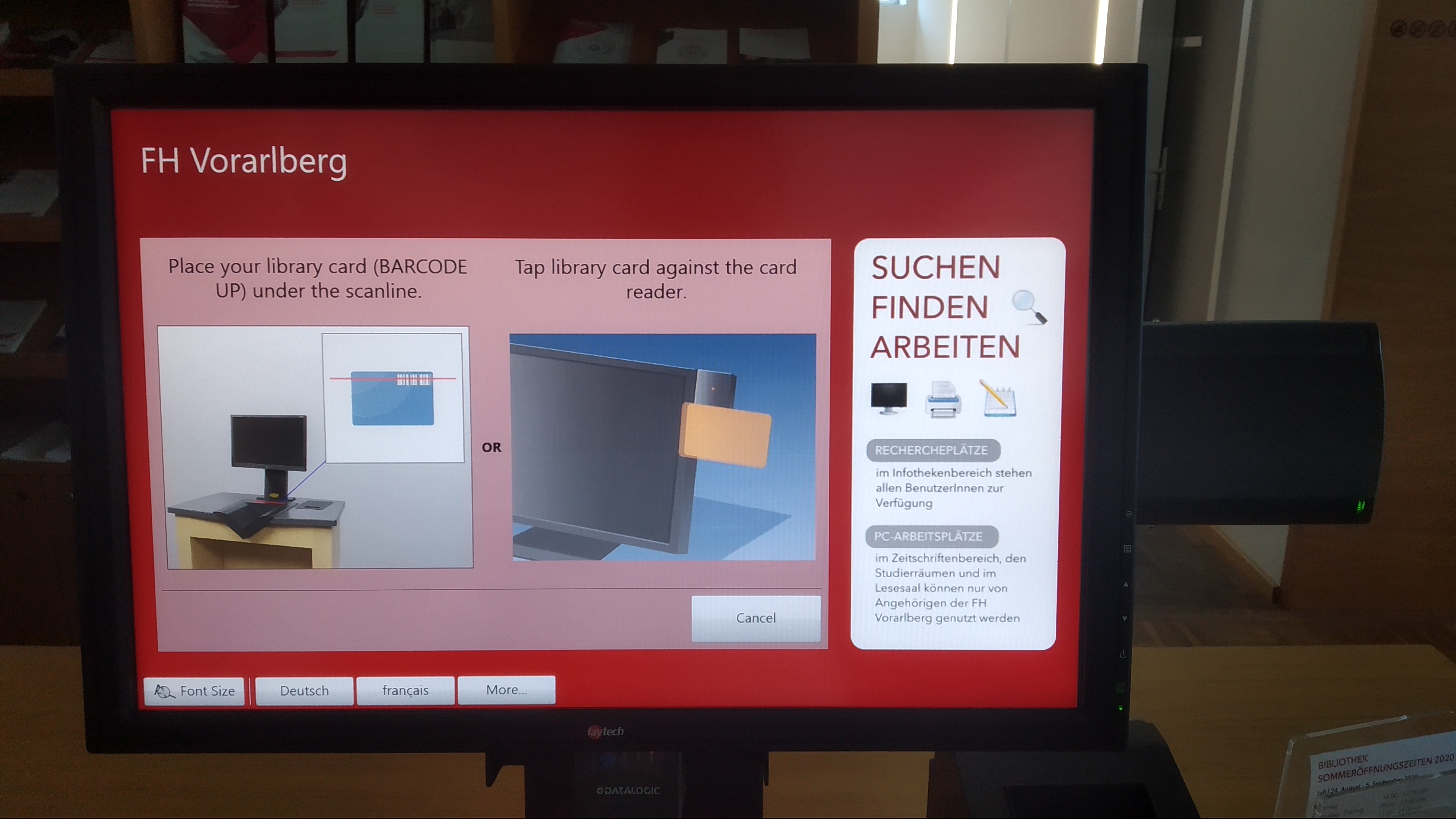 LOAN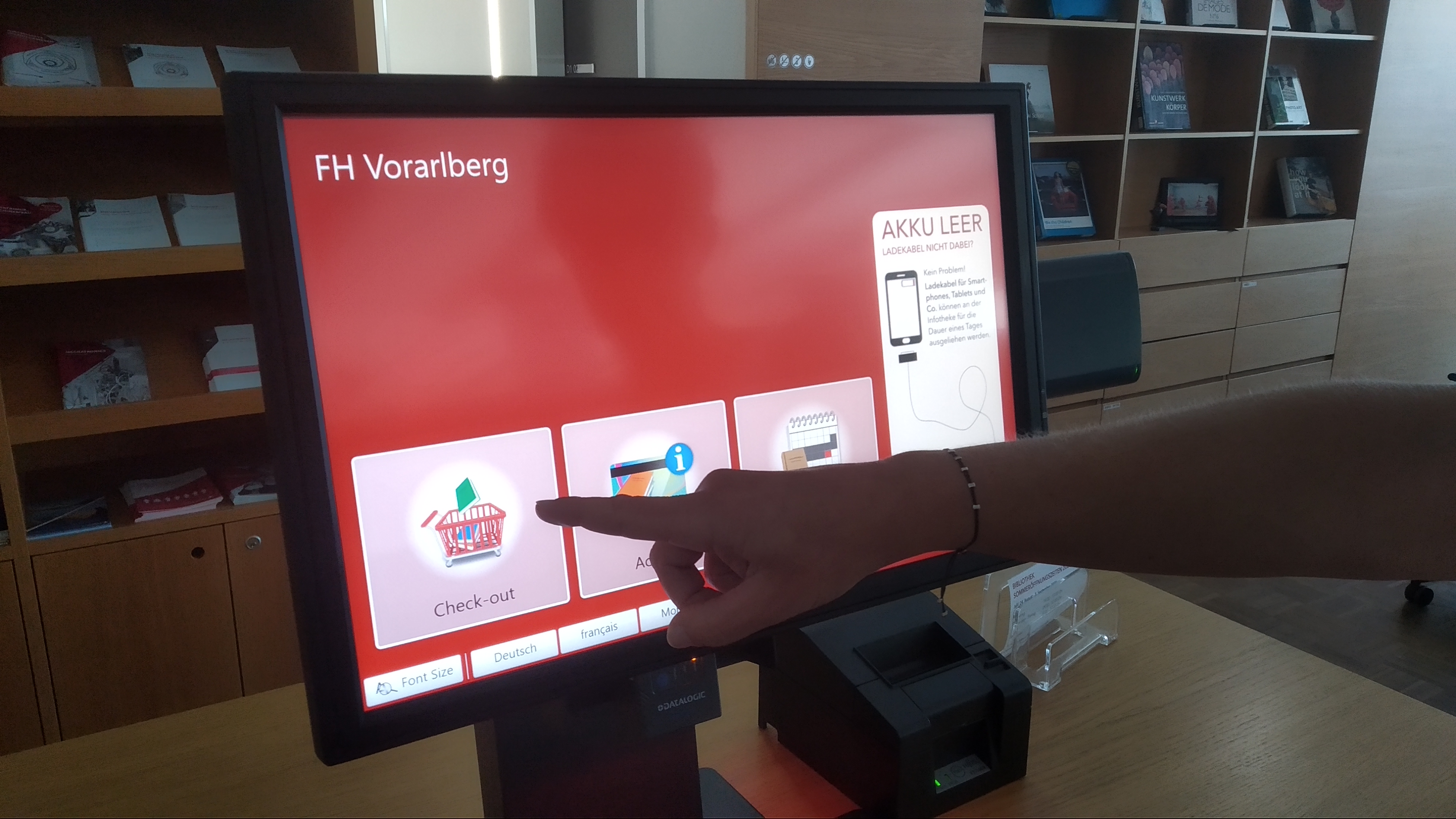 As soon as you have signed in with your library card, you can start the loan process.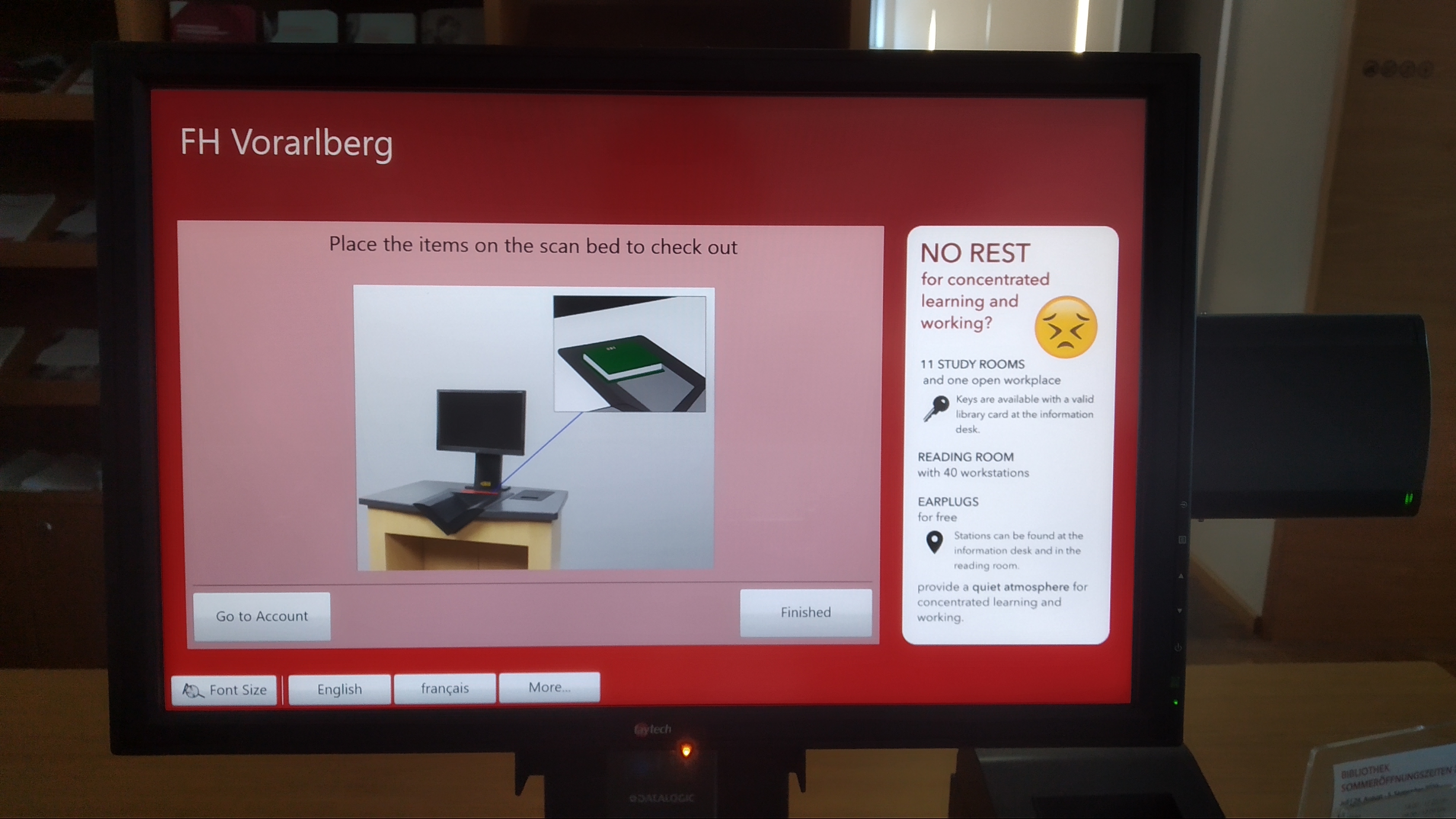 Once the loan is complete, tap on "Done".  If desired, you can choose to receive a print receipt or a loan confirmation by e-mail.
ACCOUNT
On the "Account" page you will find an overview of your active loans and reservations as well as any outstanding fees.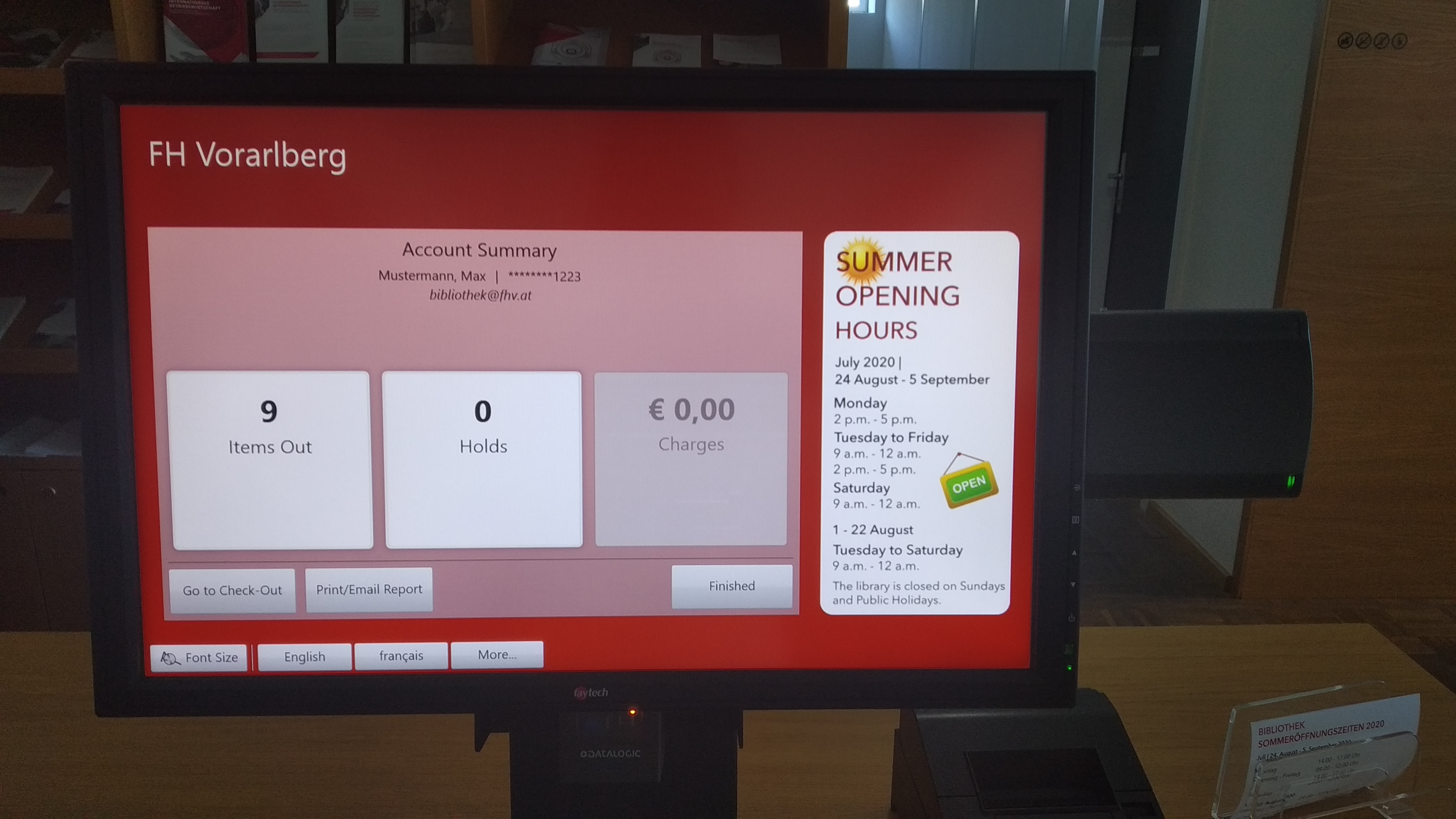 OVERDUE MEDIA & OUTSTANDING FEES
If your account shows that you have overdue media or outstanding fees no new loan is possible. Please return the overdue media and/or pay the fees at the information desk.
RENEW
Via the button "Renew" you get an overview of your borrowed media.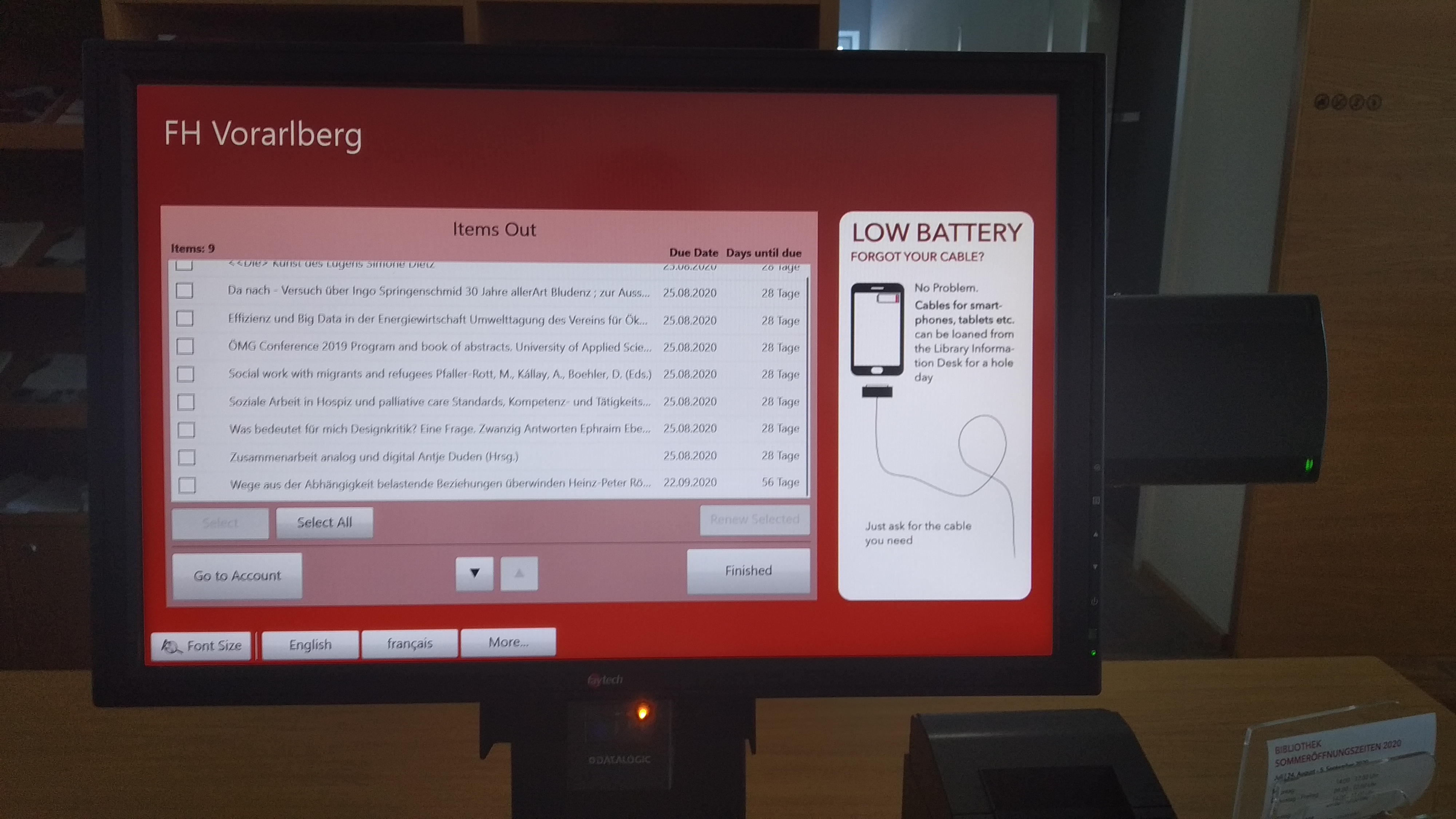 Select the media you want to renew and tap "Renew Selected".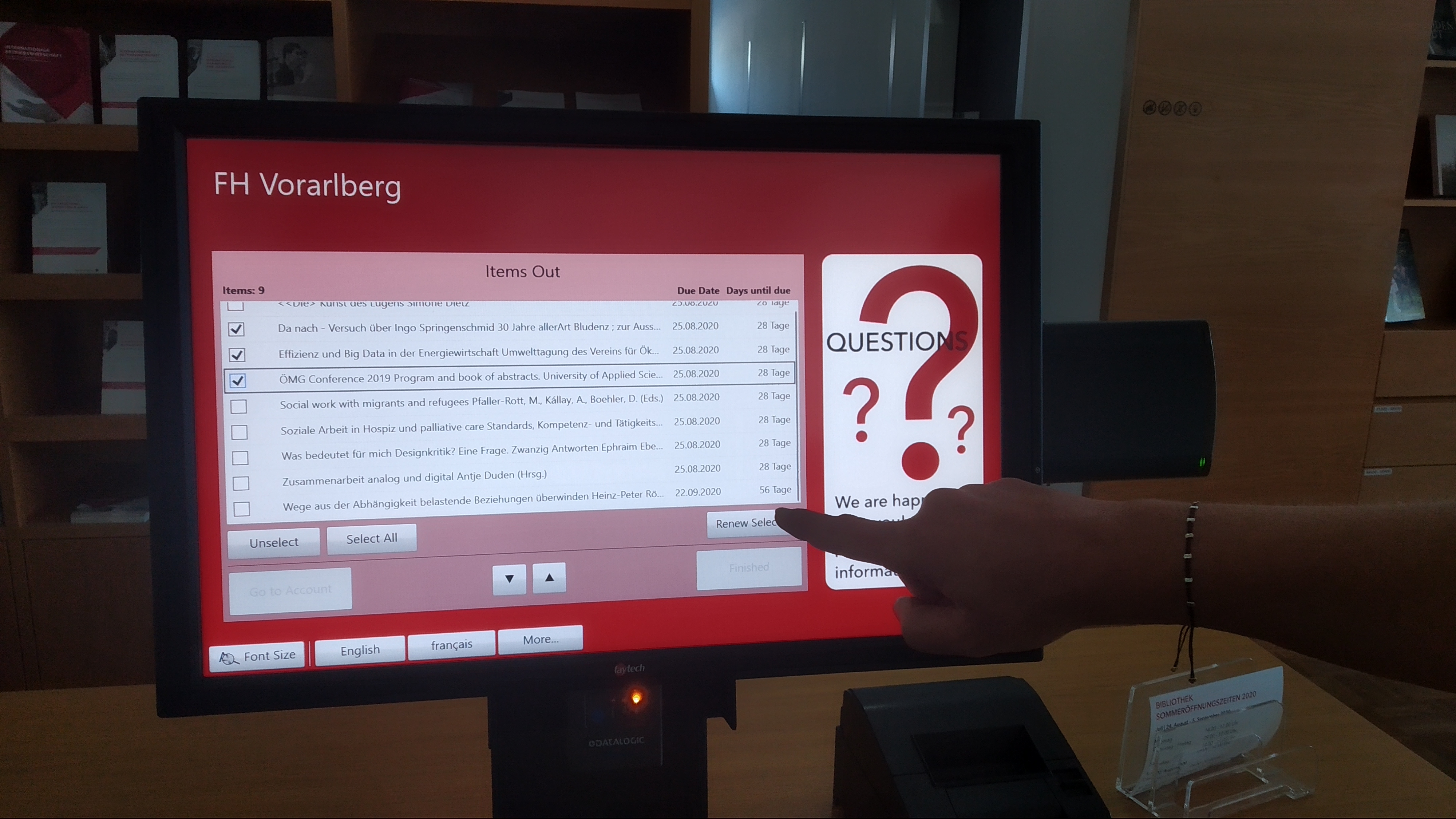 If you have any questions regarding the self-checkout, please feel free to contact our staff at the information desk.
© FH Vorarlberg GmbH