Breadcrumb Navigation
Finding book titels (OLAV)
Enter search term & start search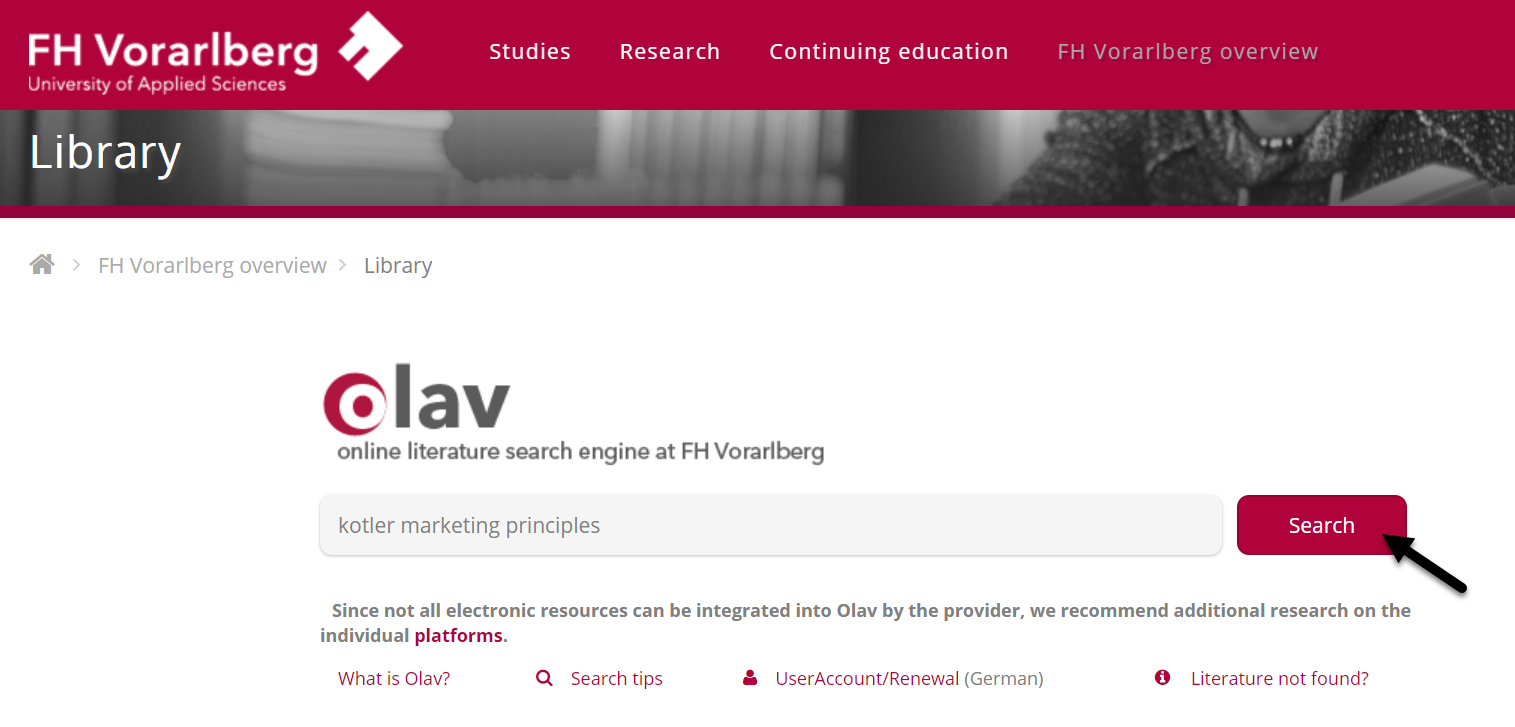 SEARCH RESULTS
In the search result you will find the relevant information such as title, author, year, edition.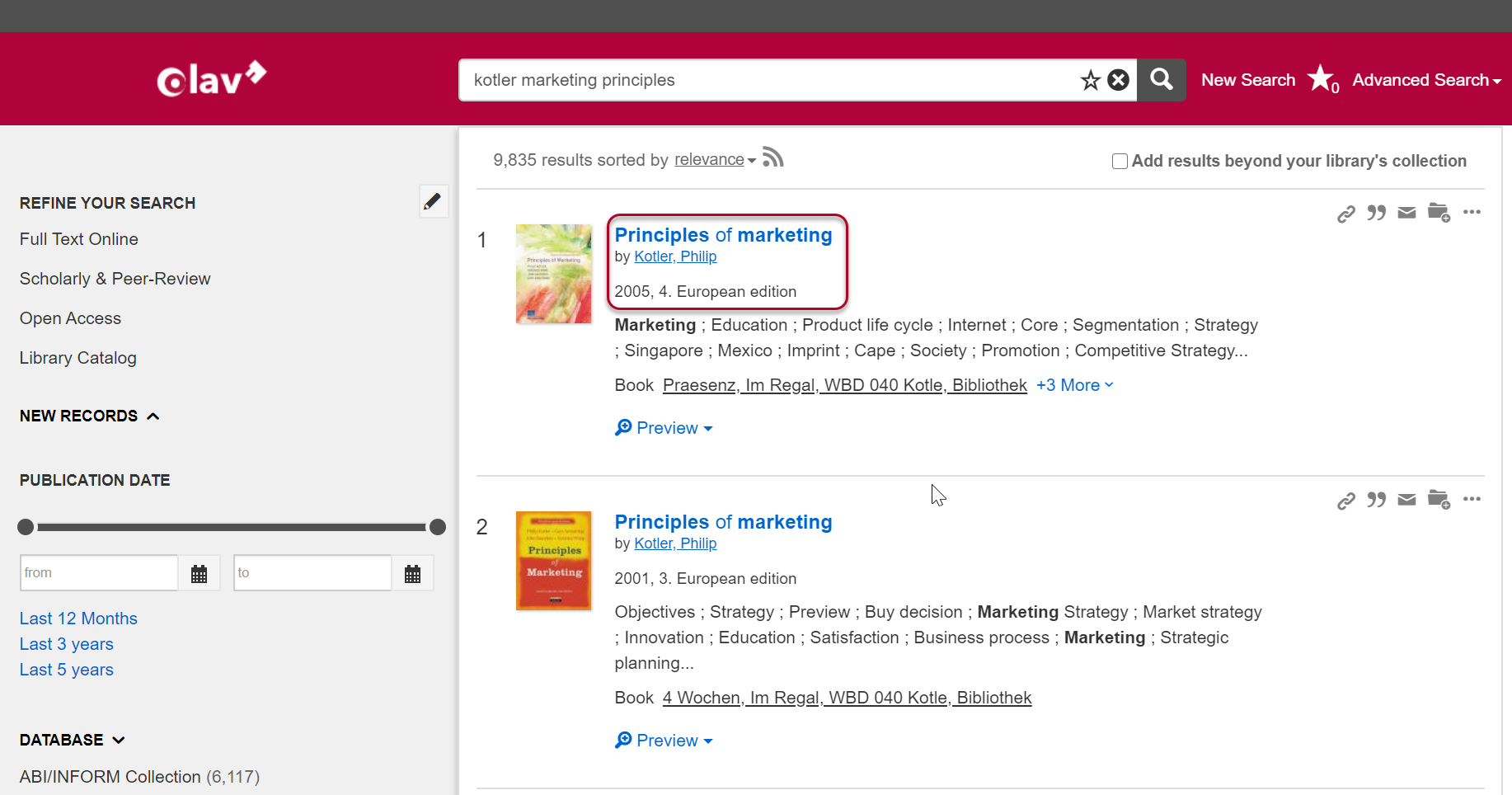 By clicking the button "more" you can see the total number of copies. In this example 4 copies of the book "Principles of marketing" (4. edition) are available in our library.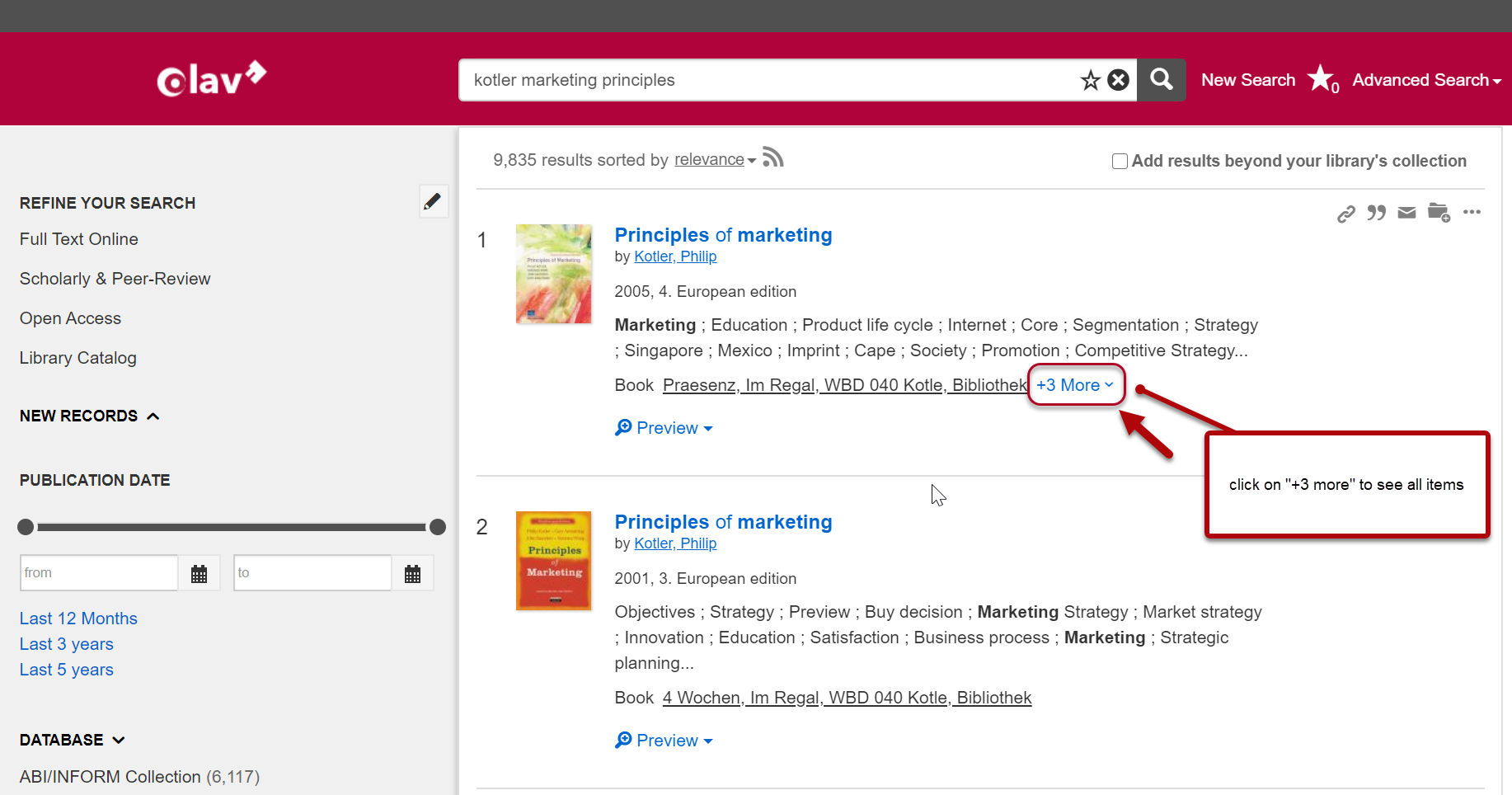 In our example you can see that the first item (Praesenz) is a book of our reference collection . This book cannot be borrowed and only be used in the library. The other three books can be borrowed for 4 weeks.
The
shelfmark
("address of the book in the library") in our example is "WBD 040 Kotle".
In our library the books are sorted alphabetically by shelfmark. Our
orientation plan
helps you finding the right shelf. Books with a black dot on the shelfmark are not available for loan.